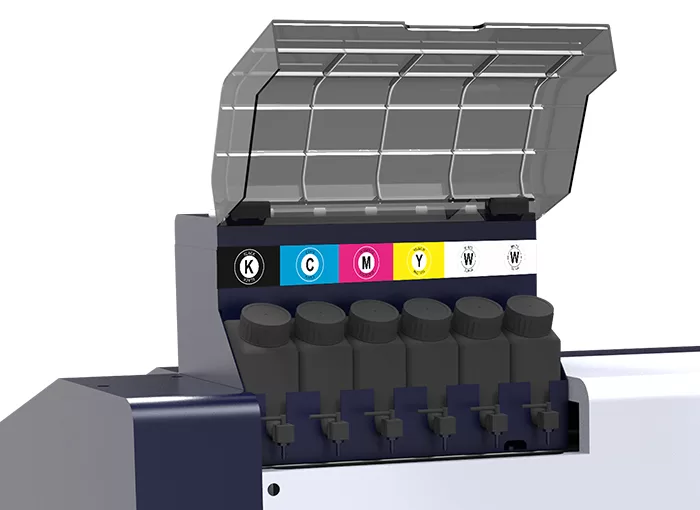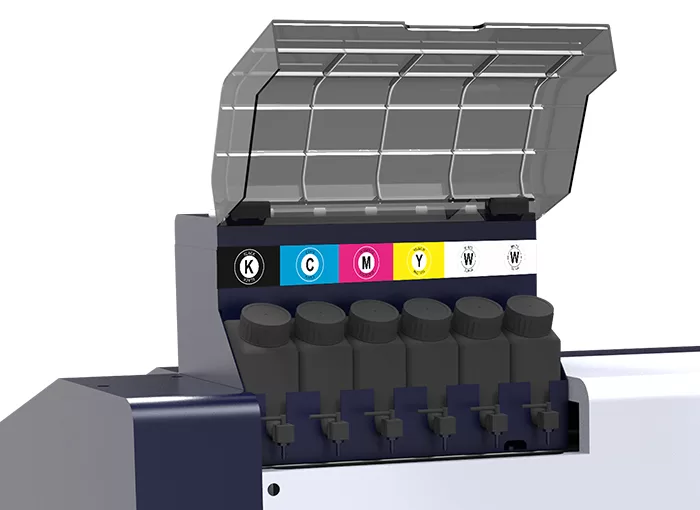 Direct to Garment T-shirt Logo Printer NV-DTG-Pro
Major Advantages
Standard T-shirt printing platform.
Intelligent alarm cartridge.
Full-coverage safety masks.
Using environmental textile ink, no odor, waterproof and sunblock, wear-resistant, no fading.
ADD TO CART
Parameter
Model number

NV-DTG-Pro

Print head

EPSON I 3200

Head qty

2

Print size

370*420mm

Print height

0-6mm

Print resolution

7200X1800dpi (6pass)

Max printing scale

406mm*457mm、371mm*421mm、356mm*406mm、254mm*305mm、178mm*203mm

Thickness of printing

0-30mm

Print accuracy

720X1800dpi(6pass)

Print speed

1min/picture

Print mode

White and color

Print direction

Single and double

Print RIP

PowerPlotter7

Working environment

Temperature :10-30℃

Humidity:35-65%(No condensation)

Printing environment

Temperature :18-30℃

Humidity:45-65%(No condensation)

Resolution

No less than XGA (1024×768)

Type of ink

Water-base

Dimension

1250mm*1225mm*815mm(L*W*H)

Weight

145kg
Description
Single station, white and color output at the same time, realizing super first-class high-quality printing, only for stability. This t-shirt logo printer uses inkjet technology to print designs directly onto the fabric of a t-shirt. It allows for high-quality prints with a wide range of colors and details. The ink is absorbed by the fibers of the fabric, resulting in a high-quality, durable print that can withstand repeated washings. The direct to garment machine is capable of producing full-color designs with a high level of detail and sharpness. It's particularly useful for printing small runs or custom designs, as it offers greater flexibility and faster turnaround times than traditional screen printing methods.
Novi t-shirt logo printer can produce high-quality prints with a high level of detail and accuracy. It can reproduce full-color designs with fine lines, shading, and gradients, creating a more realistic and visually appealing finished product. This direct to garment machine can print on a wide range of fabrics, including cotton, polyester, and blends. It can also print on different garment types and sizes, from t-shirts and hoodies to hats and bags. The main advantages of the t-shirt logo printer are their high-quality prints, versatility, customization capabilities, cost-effectiveness, eco-friendliness, and fast turnaround times.
Our direct to garment machines make garment printing easy and efficient, and they're an extremely capable solution for businesses looking to mass-create personalized textile garments. Novi supplies businesses with premium DTG printers, enabling them to scale up their operations with dependable equipment. If your business is looking to do both short production runs or mass garment customization, then a direct to garment machine will most likely be the best solution for the job. The ultra-efficient DTG printer uses specialized inkjet technology to achieve exceptional quality and can use this innovative technology to create a wide range of textile products.